Moba games like Mobile Legends or commonly called ML are actually quite difficult games because you are fighting other players and not against bots/ computers. If you as a beginner know good and correct mobile legends beginner guide, to be sure that in the future you will become a professional player
and not burden the team.
The average beginner player doesn't really understand the good and correct mobile legends beginner guide Hence, beginners sometimes become feeders (die-harder), or worse, they become AFK. In essence, if you are a beginner, beginner, or beginner who wants to become a professional gamer, you have to play patiently, play it safe, not be selfish, and cooperate with each other. Below are powerful tips of mobile legends beginner guide: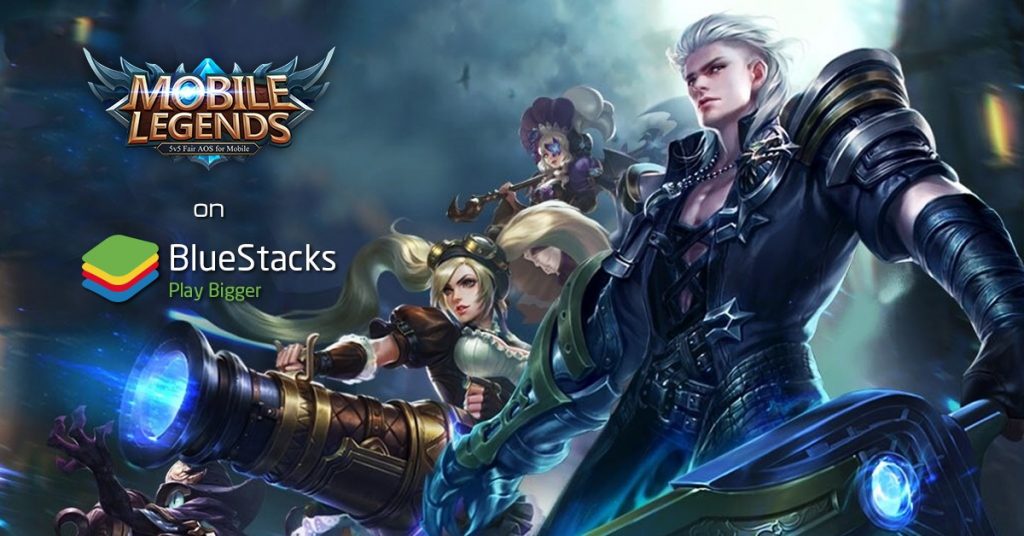 1. Internet Connection Must be Stable
The first tip from mobile legends beginner guide which is most important when playing the game is that the connection must be stable because you also know that an unstable connection can cause delays because you will definitely die a lot. In open or 1vs1 warfare, the connection is suddenly delayed causing the skill to be late and usually shuts down automatically. Another alternative to frequently delayed connections is speed mode to avoid delays.
2. Mastering at Least Two Heroes
The next tip is that you have to master at least two Mobile Legends (ML) heroes. Favorite heroes and other tank heroes. You need to really know which hero you are using based on combos and skills, build items, passive skills, traits, emblems, or spells that are suitable for the hero.
3. Do it Safely and Don't Let Yourself Be Provoked
This is a disease for both beginners and noob players (noob players by no means noob) who often play desperately. For example, if the enemy dies, he chases them even though they enter the tower, and as a result they die if they are hit by the tower, or if the enemy has gathered, the player suddenly advances alone. So if you still love to die from towers or gangbang, this is the time to stop being a feeder.
4. Effective Forest Farming
There are two types of noob players who play Mobile Legends: first, they don't farm at all, second, all they know is farming without worrying about towers. Farming is fine, but you have to focus on the turret because towers are more important than forest monsters. You need to know when to go to jungle, when to guard the tower and kill the minions going to the tower to make it safer.
5. Always Pay Attention to The Mini-map
Players who never pay attention to the mini-map can say "map blind". Blind Map here means you never see the little folder in the top left corner. This makes players not aware of the possibility of enemy heroes nearby, they rarely help the team during a war. Players who are blind to the map are not allowed to know the condition of the tower that is being attacked, so they often miss the tower. This is of course very detrimental to the team and players who are card blind are hated by ML Pro players.
6. Watch for Warning Signs
Apart from avoiding blind map conditions, you also have to always pay attention to the team's warning signs. There are 3 warning signs in the Mobile Legends (ML) game including: Attack, Retreat, and Gather. The warning label is in the top right corner. This shield was an order from a friend who saw the situation in the online game.
7. Avoid Offending the Team
Tips for the next Mobile Legend guide: Most Indonesian players whose levels are still at lower levels (Warriors, Elite, Masters, Grand Masters), because they often insult each other, there are friends who can be recognized by their noob or beginner playing style. If it's like this, stop the habit of offending
other players.
8. Focus On the Turret and Don't Kill
Always try to prioritize or destroy the turret during the game. You don't just want to kill enemy players because if your focus is only on killing enemy heroes, you will most likely be hit by an opponent's comeback.
9. Don't AFK In the Game
For some reason, AFK is one of the things, or maybe the first thing, that is prohibited in a game. AFK will result in the loss of the entire team and from any point of view AFK is indeed the most shameful act of the game.
You may also like: Panduan Cara Memulai Blog untuk Pemula 2021
10. Prioritize Teamwork
Playing together or "Mabar" is one of the most powerful tips to keep winning while playing in Mobile Legends. With some patience, you can avoid boys' team players and noobs. But don't be lazy, make sure the players you invite are pro / somewhat pro players so that the team is not overwhelmed. So here are some powerful mobile legends beginner guide to help them become pro-gamers in the future.
For those of you who are bored and want to try other games to play, maybe you can try slot online games that will give you more experiences beside this Mobile Legends game. Visit your favorite trusted site and play there. Good Luck!